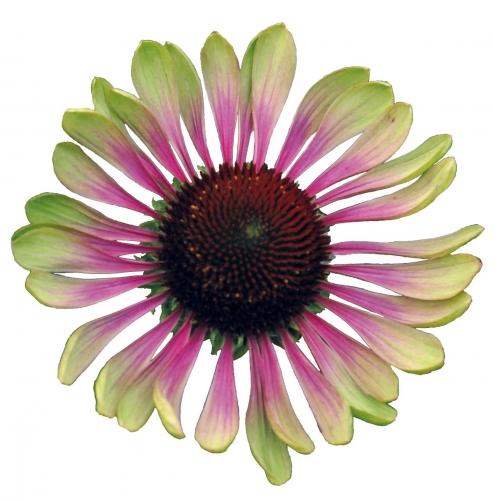 New to our range 2017
We are pleased to present the new products in our 2017 range. New items can be found in the perennials, grasses and GOLD NUGGET SEED® sections, but also in the culinary herbs of ecological production.
Our assortment consists of 3700 items. All new items in the shop must have the same quality requirements and be available in sufficient quantities, as the rest of the assortment. The requirements are even increased for the seedstrains from the own breeding. In addition to cultivation, harvesting, cleaning and quality assurance, the effort of breeding work - selection, pollination, examination - is also added here.
The introduction of our own breeding is the proud conclusion of long-term preparation. For this reason, JELITTO PERENNIAL SEED is particularly pleased with the new Echinacea seed variety 'Green Twister'.

Jelitto knows Echinaceas very well. Our award-winning Echinacea 'Magnus' received The Royal Horticultural Society's Award of Garden Merit and the Plant of the Year from the Perennial Plant Association. We introduced 'Magnus Superior' and 'Happy Star', in the last few years, only after they had been thoroughly trialed, and knew we had unique perennial seed selections.
We are very proud to continue Jelitto's tradition of new Echinacea seed strains with the 2017 introduction of 'Green Twister'.


JELITTO PERENNIAL SEED new introduction 2017 Summary (pdf, 504 KB)
New to our range 2017